Student Member of the Board (SMOB)
The Howard County Association of Student Councils is a proud supporter of the Student Member of the Board of Education (SMOB) election process. Each year, one student represents the student voice as a member on the Board of Education. Unlike other Maryland jurisdictions, the HCPSS grants the SMOB full status as a board member and can vote on all issues except issues pertaining to budget, personnel, or other restricted matters.
Ready Policy 2010 governing student representation in HCPSS.
Check out this FAQ for more information on what it means to be SMOB.
Meet the 2021-22 Student Member of the Board, Peter Banyas: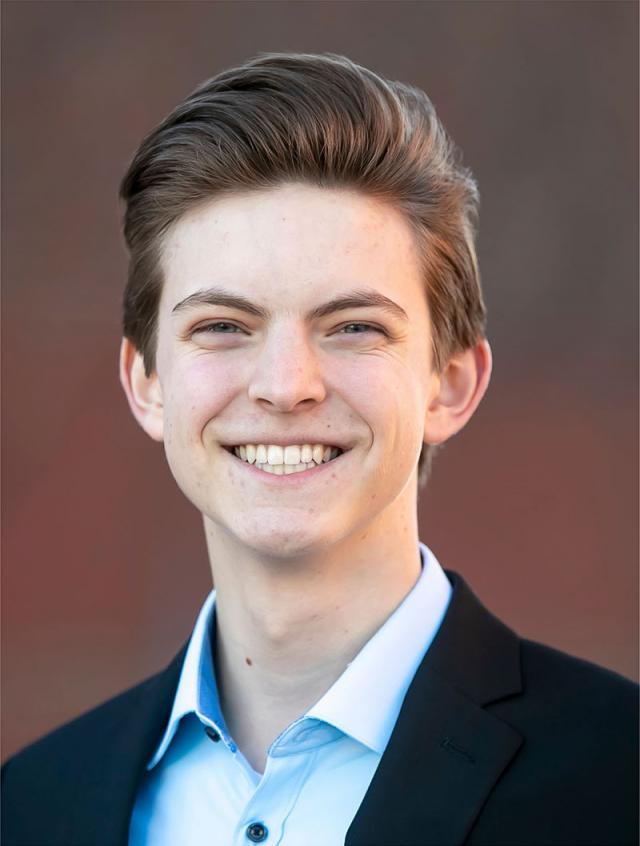 Peter Banyas is a senior at Howard High School, where he has served in a number of leadership positions at the school. His past positions include Student Government Association President for the Class of 2022, president of the Tri-M Music Honor Society, and vice president of the Mu Alpha Theta Mathematics Honor Society. He has also taken a leadership role in several school service projects, including a virtual peer tutoring program and a music materials donation drive for Howard's feeder schools.
He is also involved in Public Forum debate at Howard, debating topics ranging from pharmaceutical price controls to nuclear policy, and qualifying for the national tournament last spring.
Peter has taken an active role in the Howard County Association of Student Councils (HCASC) since 7th grade, where has served as 2nd Vice President and Vice Chair of the Legislative Committee; as a member of the Transitional Leadership Team and STEM Committee; and as a Mental Health Forum panelist. During his service with HCASC, he wrote a policy proposal to protect students' right to protest and coordinated open meetings with state senators.
At the community level, Peter founded the Annual Martha's Table Donation Drive, providing more than 2,000 meals to address food insecurity in Washington D.C. In addition, he organized donations for the Little Sisters of the Poor nursing home and the Howard County Food Bank.
As the Student Board Member, Peter plans to collaborate with HCASC to engage students in discussions about various countywide issues. He is happy to hear from all students, and hopes to unite the Howard County student community as the school system returns to in-person learning. 
Peter can be reached through email (student_member@hcpss.org), Twitter (@HoCoSMOB) and Instagram (@hocosmob).