Peter Banyas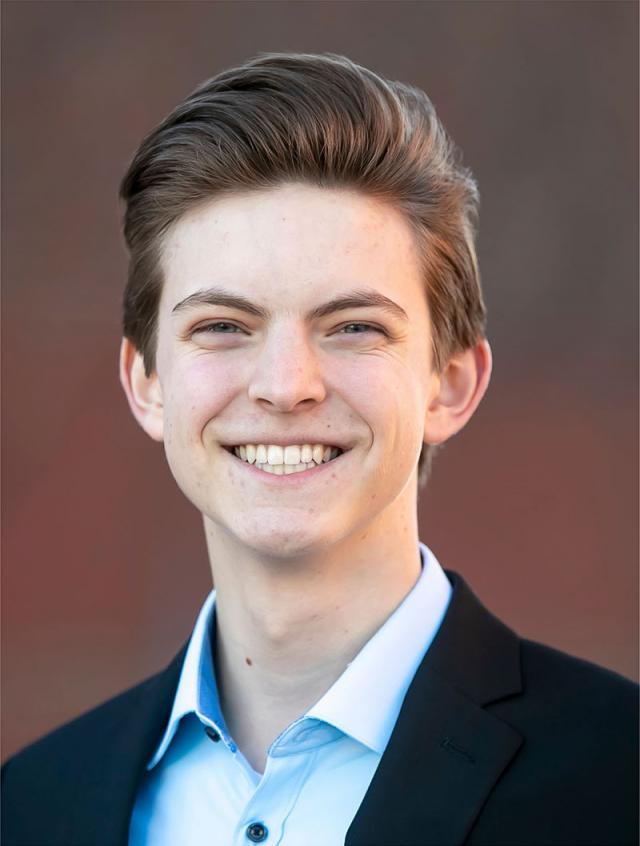 About Peter Banyas:
Peter is a junior at Howard High School, where he serves as the Class of 2022 Student Government Association President.  He runs monthly Den Discussions, which are town halls that promote real discussion between students, SGA, and staff.  He also serves as Co-President of the Tri-M Music Honor Society and Vice President of Math Honor Society.  Peter loves Public Forum debate, where he's debated topics ranging from pharmaceutical price controls to nuclear policy - he is ranked #2 in Maryland and is excited to compete at the national debate tournament this May!
 
Peter serves as Vice-Chair of the Legislative Affairs Committee, which has run annual HCASC meetings to connect students with their State Senators, State Delegates, and HCPSS Board members.  His committee drafted a policy proposal that defends students' right to protest, which has branched into a bill in the Maryland General Assembly (which passed the House of Delegates!) and an HCPSS policy amendment that the Board of Education will vote on soon.  He firmly believes that students should be able to participate in the political process and protest for causes they believe in.
 
On the Policy 7120 Review Committee on extracurriculars, Peter advocated for prompt sponsor replacement so that students always have access to clubs.  He believes that the school system should promote a well-rounded education beyond the core curriculum.  Peter has also worked with Dr. Martirano, the Board of Education, Central Office Chiefs, and the Area 2 Community Superintendent on improvements to virtual learning. In addition to personally interviewing 2 board members about the state of HCPSS, Peter has testified to the Board of Ed and the MD General Assembly Ways and Means Committee on debate funding, SMOB Voting Rights, and students' right to demonstrate.  
 
Peter is committed to community service.  For four years, Peter has run the Annual Martha's Table Donation Drive, an effort that has put together 2,033 meals with over 100 volunteers to help feed the hungry in Washington D.C.  He has also organized donation drives for the Little Sisters of the Poor nursing home, the Howard County Food Bank, and elementary and middle school music programs.  
 
Peter is fighting for civic education and financial literacy in social studies classes to promote diligence and respectful conversations about complex issues.  Already, he has met with the Coordinator of Secondary Social Studies to discuss implementing civil debates.  He plans to start Mental Health Roundtables so that students can access peer support in addition to professional help.  As SMOB, he will advocate for restorative justice, LGBTQ+ inclusive health curriculum, free menstrual products, racially diverse English literature, implicit bias training, and bystander intervention training.  Peter recognizes that with an $18.5M deficit, we need to integrate feasibility into our proposals.  So, he'll push HCPSS to join the Green Schools Alliance, which will allow us to install water bottle fountains, more efficient electrical and heat systems, green cleaning supplies, and solar panels, all while cutting costs by 20%!
 
But most importantly, Peter wants to know what you think.  He believes that the SMOB must be more transparent and accessible to students, so he'll start SMOB Town Halls and Fireside Fridays to facilitate thoughtful discussions open to all middle and high school students.   That way, throughout the year, he can uplift diverse perspectives and embody true representative government.
 
In his free time, Peter loves biking, longboarding, building drones, playing tennis, soccer,  and ping pong, and improvising on piano, alto, and tenor saxophone.  If you'd like to learn more, DM him @peter4smob or visit peter4smob.org!
Follow Peter on Social Media:
Instagram - @peter4smob

Twitter - @peter4smob
Contact:
Join the Remind! Text "@peter4smob" to 81010